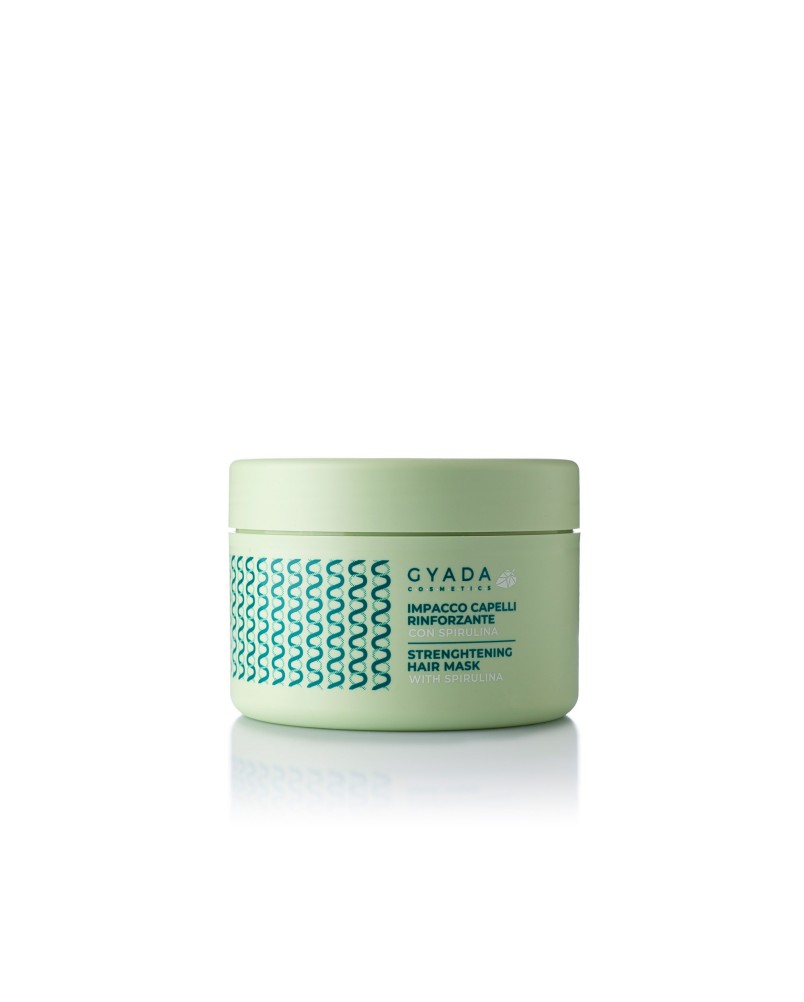 
 
Spirulina Strengthening Line
Strengthening Hair Mask with Spirulina
100% secure payments
A concentrated vitaminized and remineralizing treatment, ideal to restore the strength in the most fragile, stressed and thinning hair. 
It contains Spirulina (rich in Vitamins, Amino acids and mineral Salts) in synergy with Oat, Horsetail and Ginseng to strengthen and polish the hair fiber; Aloe, Wheat and Soy vegetable Oils and Proteins with moisturizing, nourishing and film-forming properties. Ideal as a shock treatment to fight the loss of hair and split ends.
SKU: GC030.1, EAN: 8054609981415, Size: 250 ml
We ship in 2 business days

Free samples included in every order
Cosa dicono i nostri clienti
Spirulina Strengthening Line
The perfect line for maintaining hair health with the remineralizing and antioxidant properties of Spirulina Algae, which is rich in Vitamins, Mineral Salts, Essential Amino...
Scopri di più